Introducing Roadtrip™ Bowls by Lazy Dog!
September 2022
Roadtrip™ Bowls by Lazy Dog are now here! These new craveable bowls were inspired by the spirit of adventure and have been crafted with a blend of ingredients that'll surely take your taste buds on a flavorful adventure. Handcrafted in-house, these bowls offer high-quality food with a variety of tastes and textures in each bite. Whether you're on the road, at your desk or chillin' at home, these bowls are sure to transform the way you enjoy food wherever you may be.
Visit RoadtripBowls.com to order for pickup or delivery, or, for a limited time, pop in during lunch hours at our restaurants to enjoy one (everyday 'til 4pm). Complete your meal with a variety of sides, desserts, handcrafted beverages + 4-packs of beer.
Pssstt … there's also free delivery on orders over $25!

Blackened Chicken Burrito bowl
On a bed of rice, chicken breast, cabbage, guacamole, black beans, hatch chiles, jack + cheddar, salsa, corn, cilantro, tapatío crema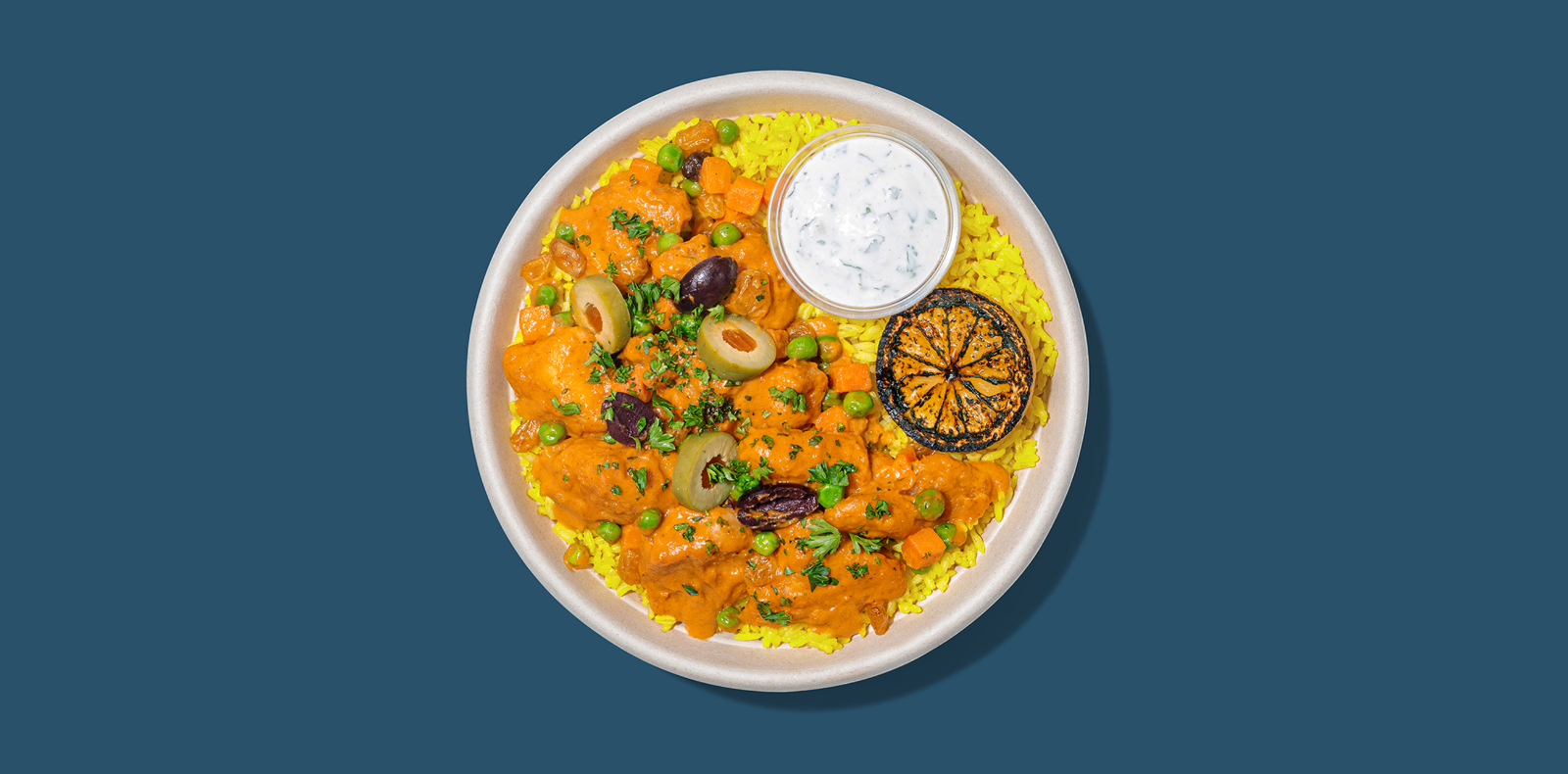 curry chicken
Crispy chicken, spicy harissa curry, peas, carrots, raisins + olives, yellow rice, cooling cucumber sauce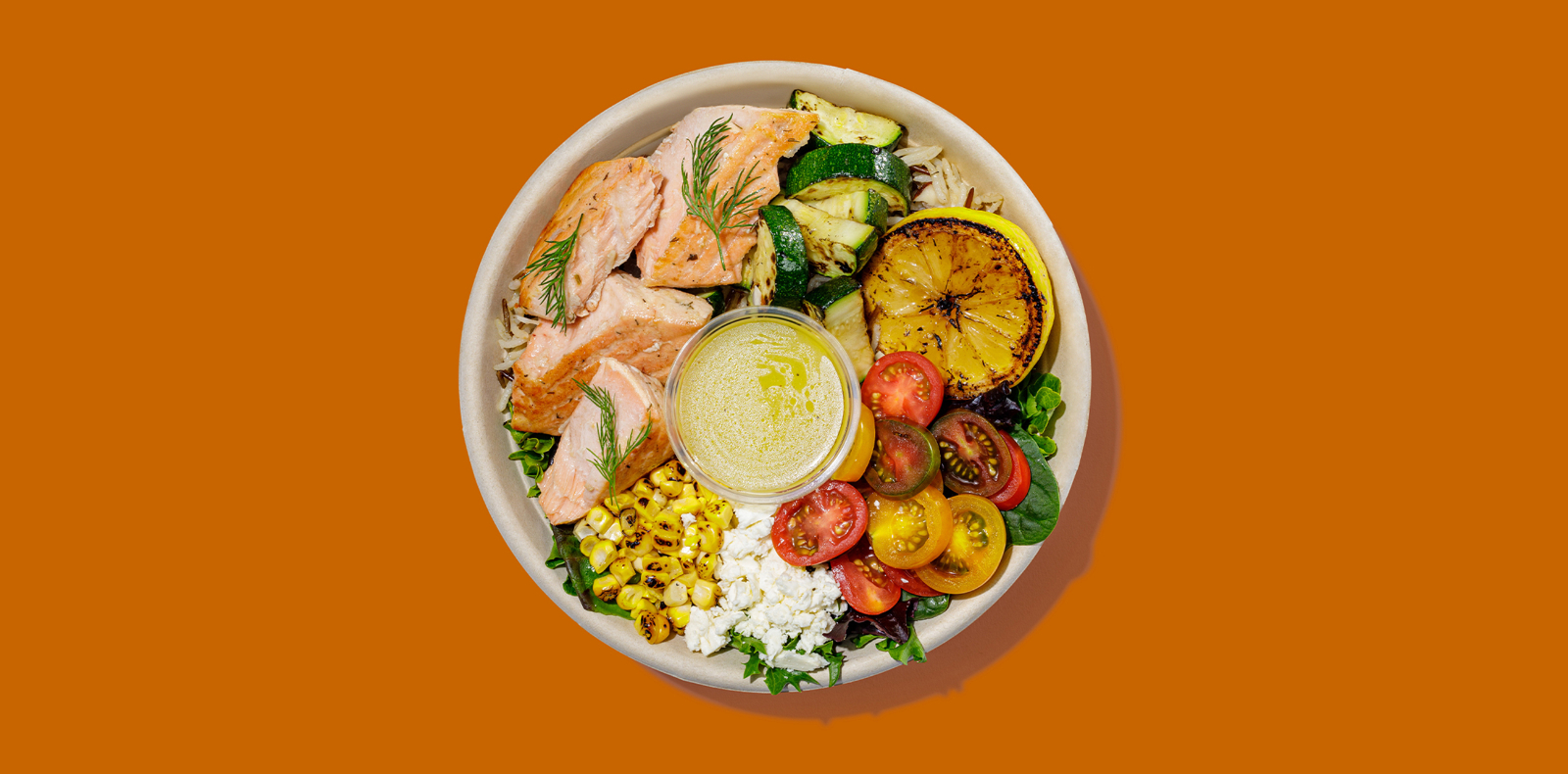 citrus dill salmon [chilled]
Lemon-roasted salmon, field greens, red lake nation wild rice, almonds, roasted zucchini + white corn, heirloom cherry tomatoes, feta cheese, charred lemon, citrus dressing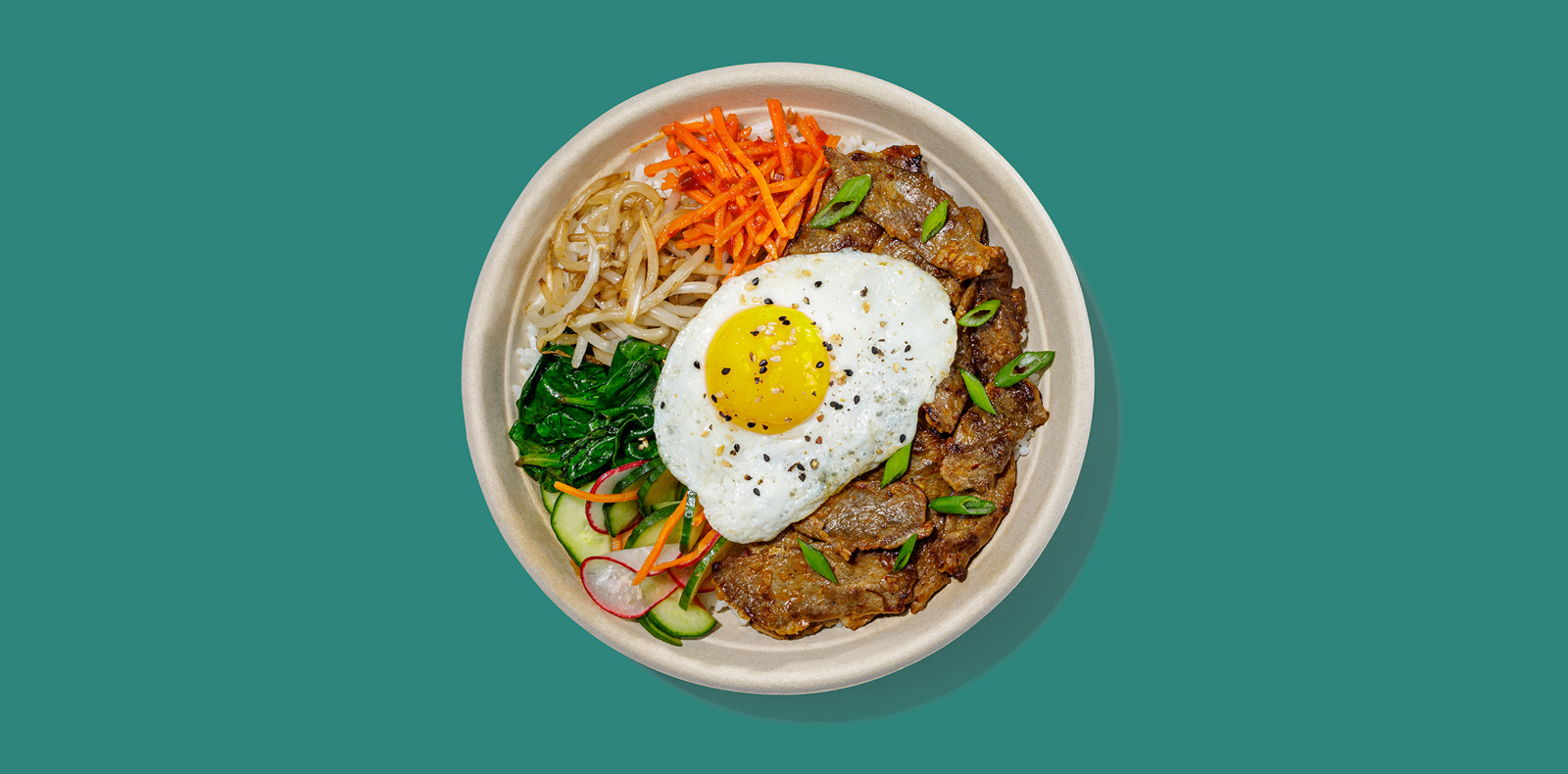 korean ribeye bibimbap
Gochujang-marinated shaved ribeye, steamed rice, spicy carrots, pickled cucumbers, bean sprouts, spinach, sesame seeds, green onions, sunny-side up egg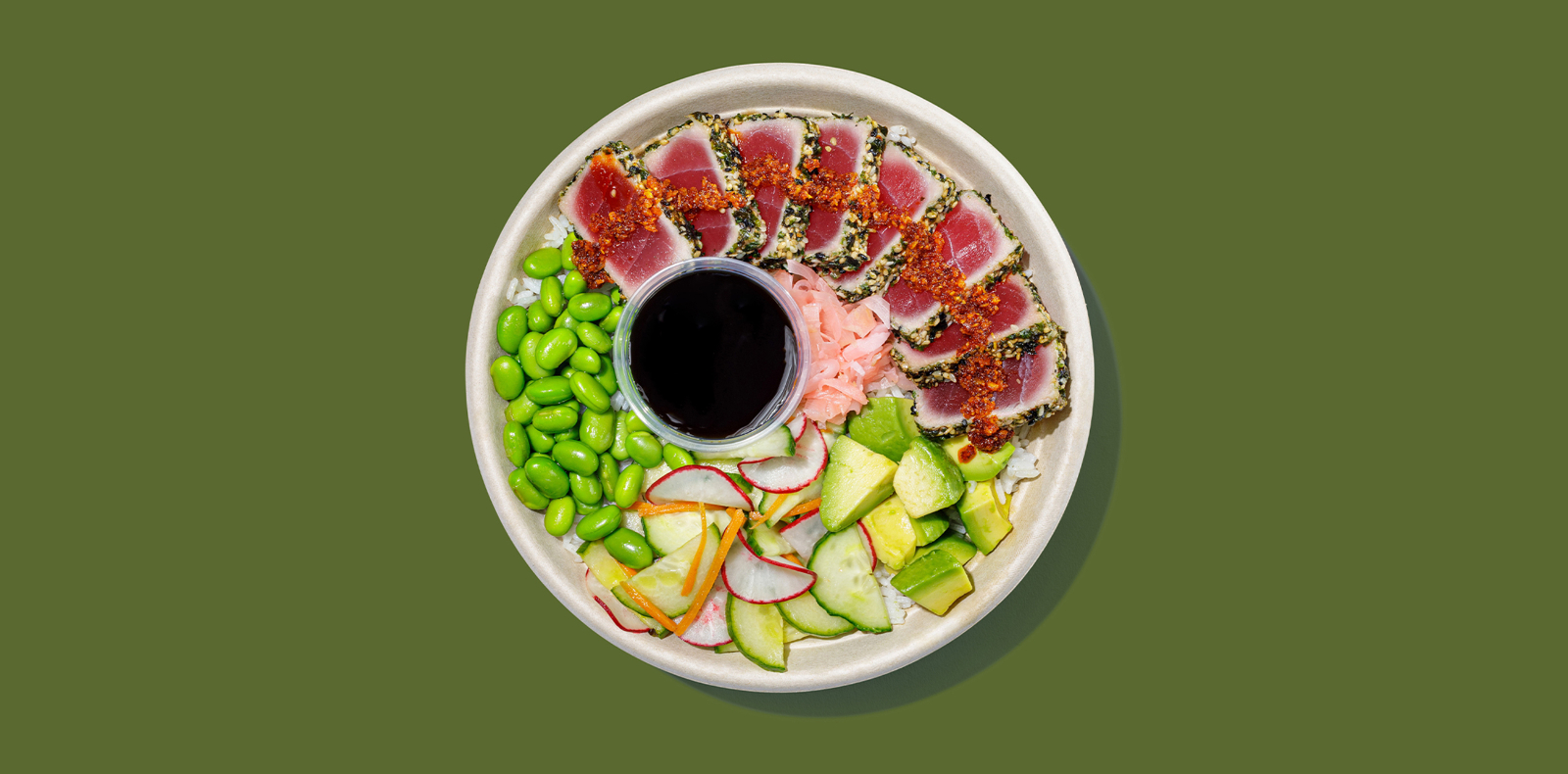 chili crunch ahi tuna
Sashimi grade seared rare tuna, furikake-seasoned rice, edamame, avocado, marinated cucumbers, pickled ginger, spicy garlic crunch, citrus soy dipping sauce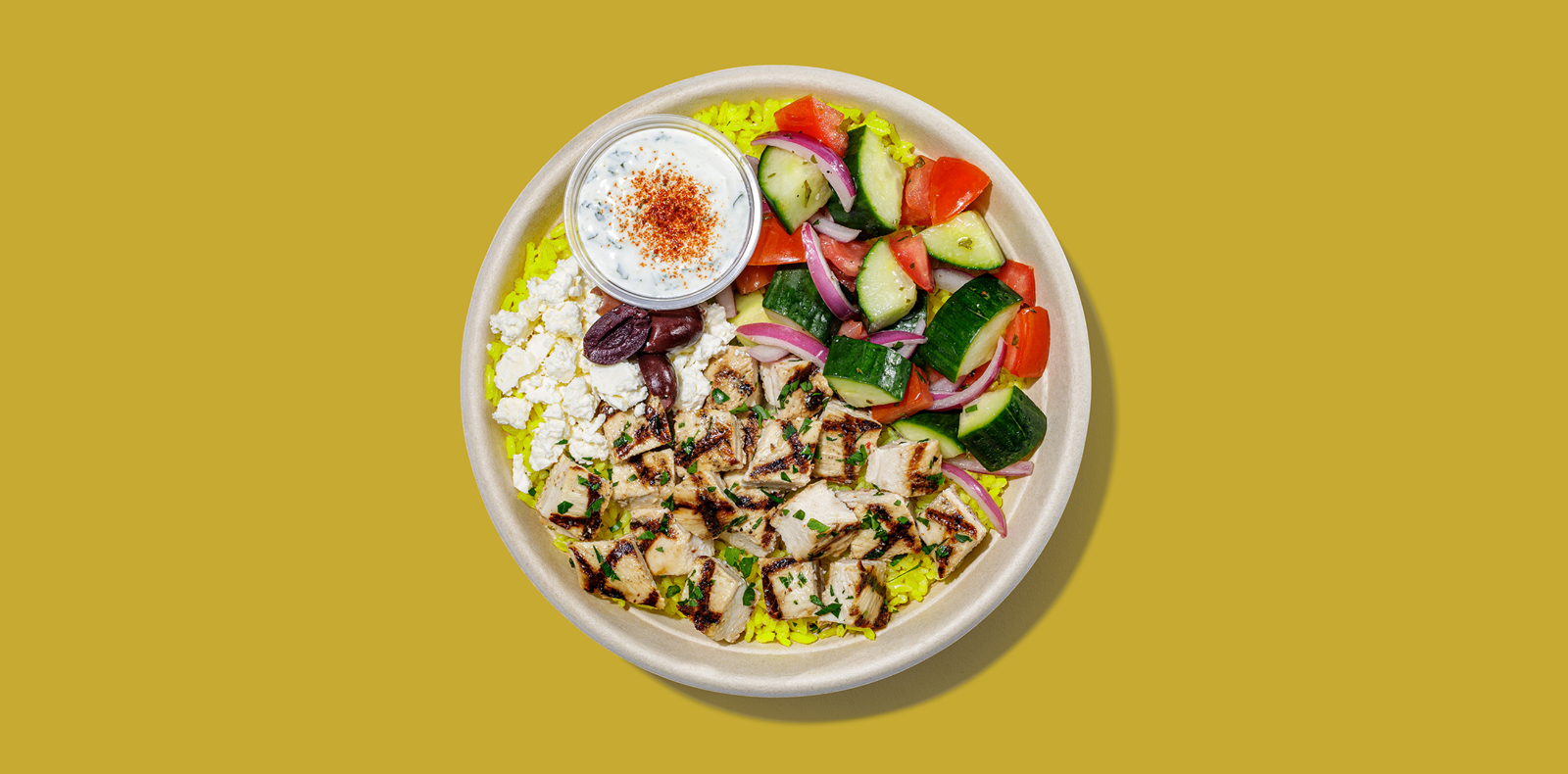 mediterranean chicken
Grilled lemon chicken breast, yellow rice, tomato-cucumber-feta salad, kalamata olives, tzatziki sauce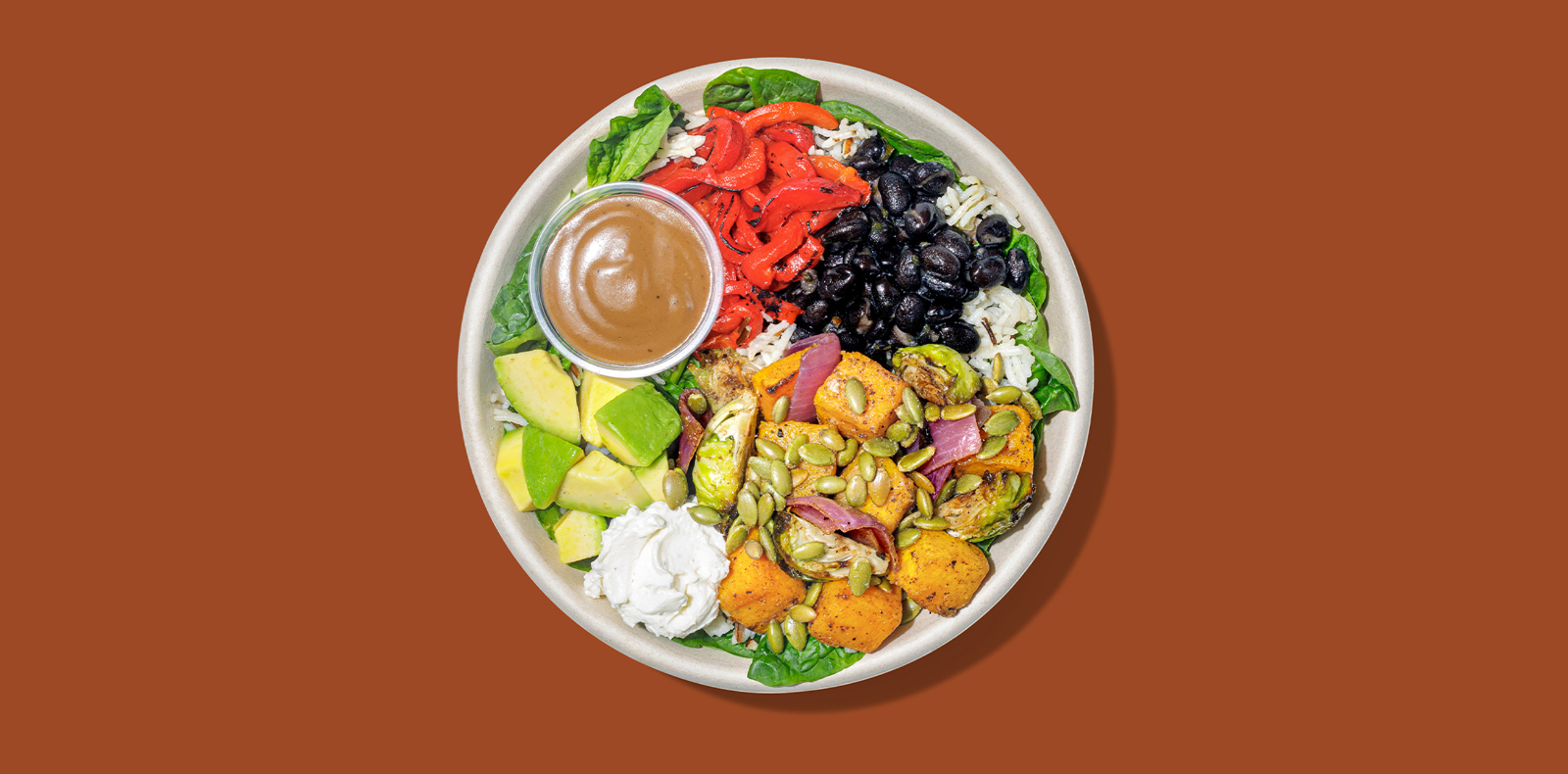 roasted veggies + butternut squash [chilled]
Roasted butternut squash, red onion, red bell peppers + brussels sprouts, red lake nation wild rice, baby spinach, goat cheese, black beans, toasted pumpkin seeds, balsamic vinaigrette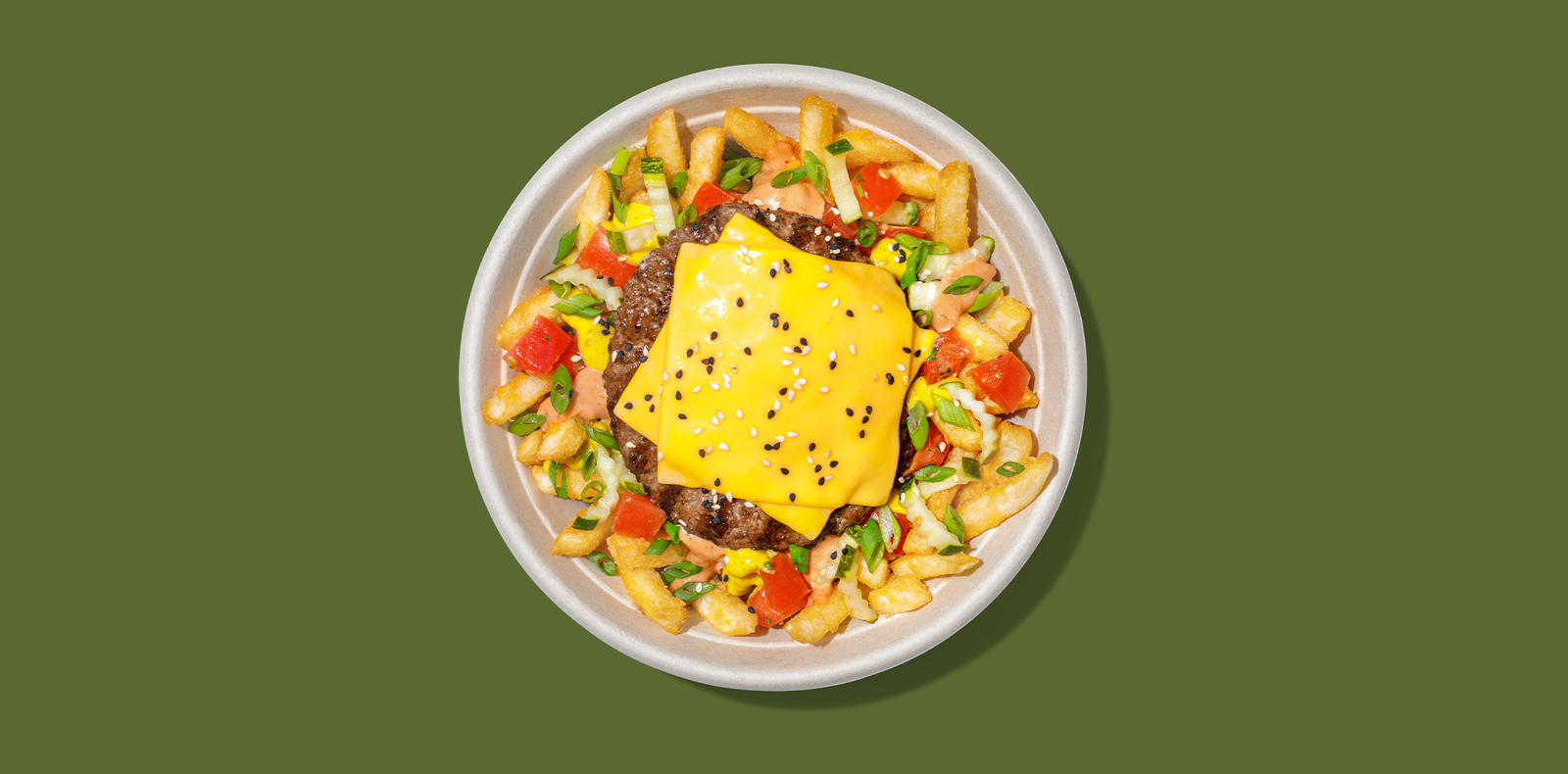 cheeseburger frybowl

™
Quarter-pound hamburger with double american cheese, bark + bite sauce-smothered fries, housemade liquid blanket® IPA mustard, pickles, tomatoes, green onions, sesame seeds