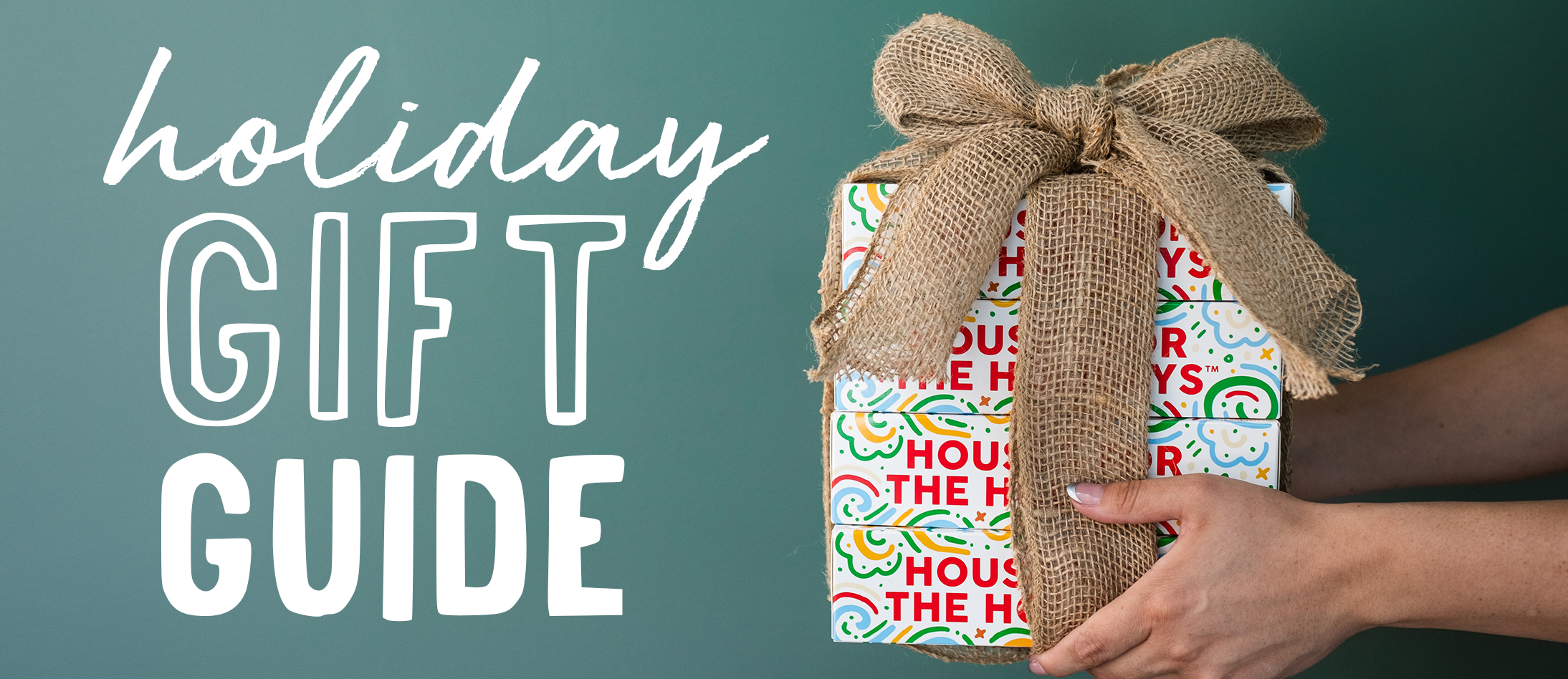 Lazy Dog Holiday Gift Guide
The holidays are around the corner, which means gifting season is underway! To make holiday shopping a breeze, we've compiled a roundup of the best gifts for everyone on your list. From DIYers to craft beer enthusiasts, Lazy Dog Restaurant has just what you need to satisfy your gifting checklist.
Gift for the DIYer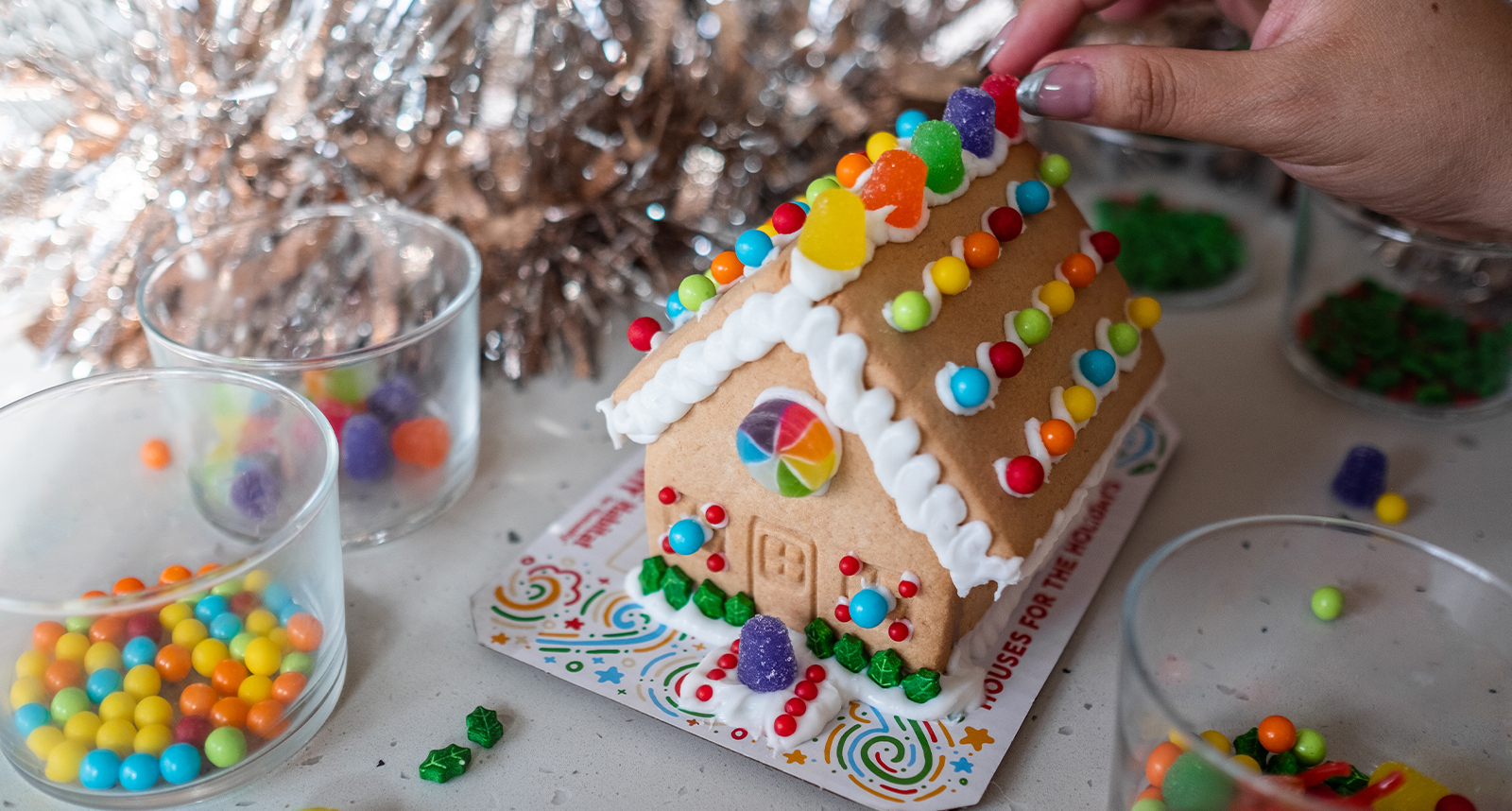 Nothing is better than celebrating holiday traditions with family. Now you can give that gift and give back, too. We're bringing back our sweet DIY Gingerbread House Kits, where 100% of the net proceeds goes to Habitat for Humanity.* Every gingerbread house purchased will help families in communities across the U.S.
So, break out those colorful candies, icing and gingerbread pieces to make your own special creation. Priced at $7.50, the kits are available November 9 - December 31, 2022 (while supplies last). (while supplies last).
In the spirit of togetherness, we're also making it easier than ever to connect over a meal with loved ones. We're sharing special holiday offers like a free Starter or Small Plate with the purchase of four DIY Gingerbread House Kits. Come and grab them while supplies last!
Gift for the Person-on-the-Go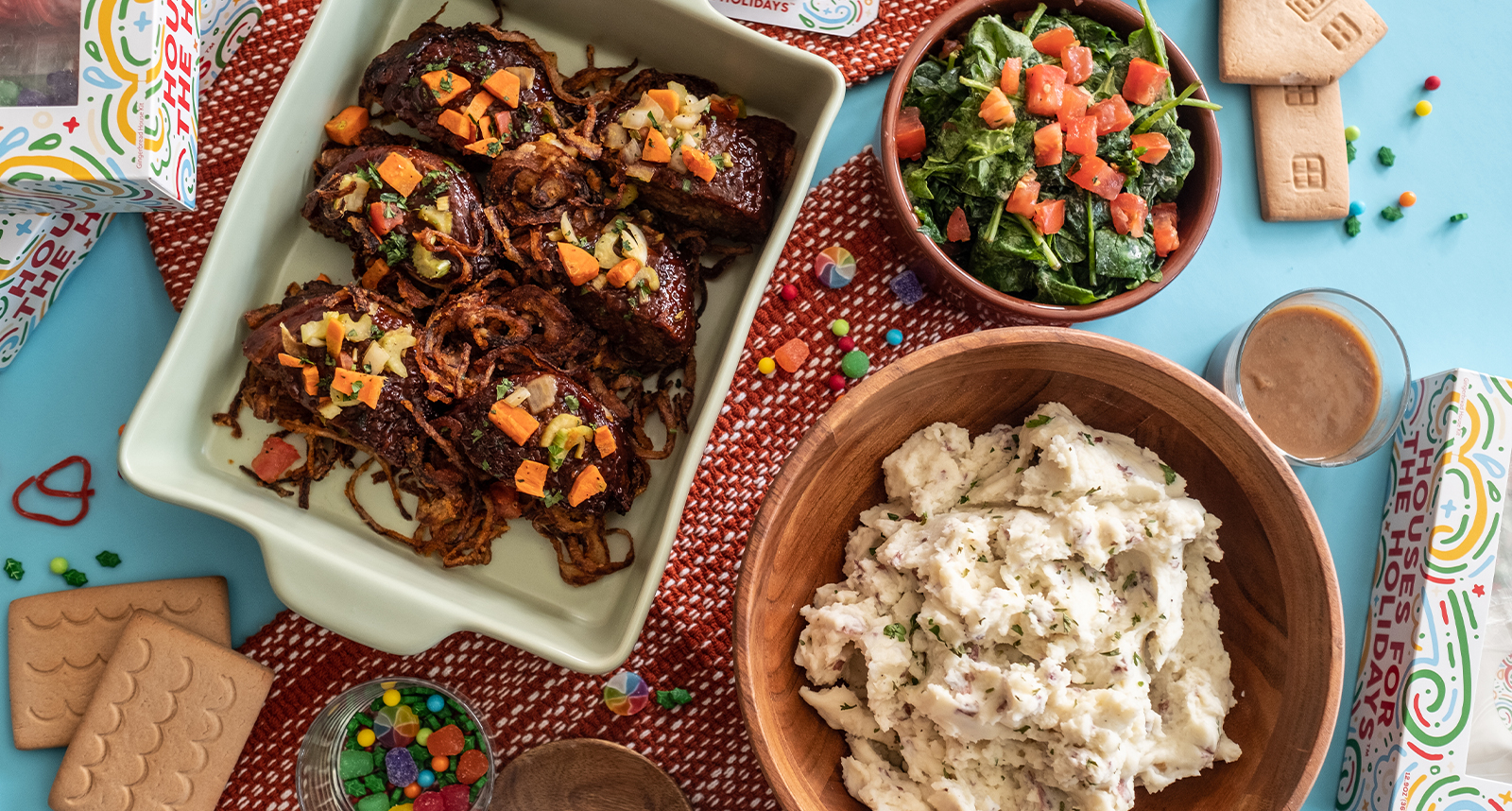 Gifting season goes hand-in-hand with entertaining season. Sometimes you need to be able to whip up a quick meal! Fear not: Dinner planning is easy with our Friends + Family Meals! The meals serve 4-5 people and start at only $5 per person. They are great for all occasions, from a quiet night at home with the family, to a holiday gathering, to just a fun night in with friends. There are plenty of meal options to satisfy cravings, including BBQ Bison Meatloaf, Teriyaki Tofu and Club Sandwiches + Caesar Salad. For a limited time, you can get $10 off the purchase of any Friends + Family Meal when you add four DIY Gingerbread House Kits to your order! Just use code "COZY" at checkout from now until 12/31.
Gifts for the Beer Lover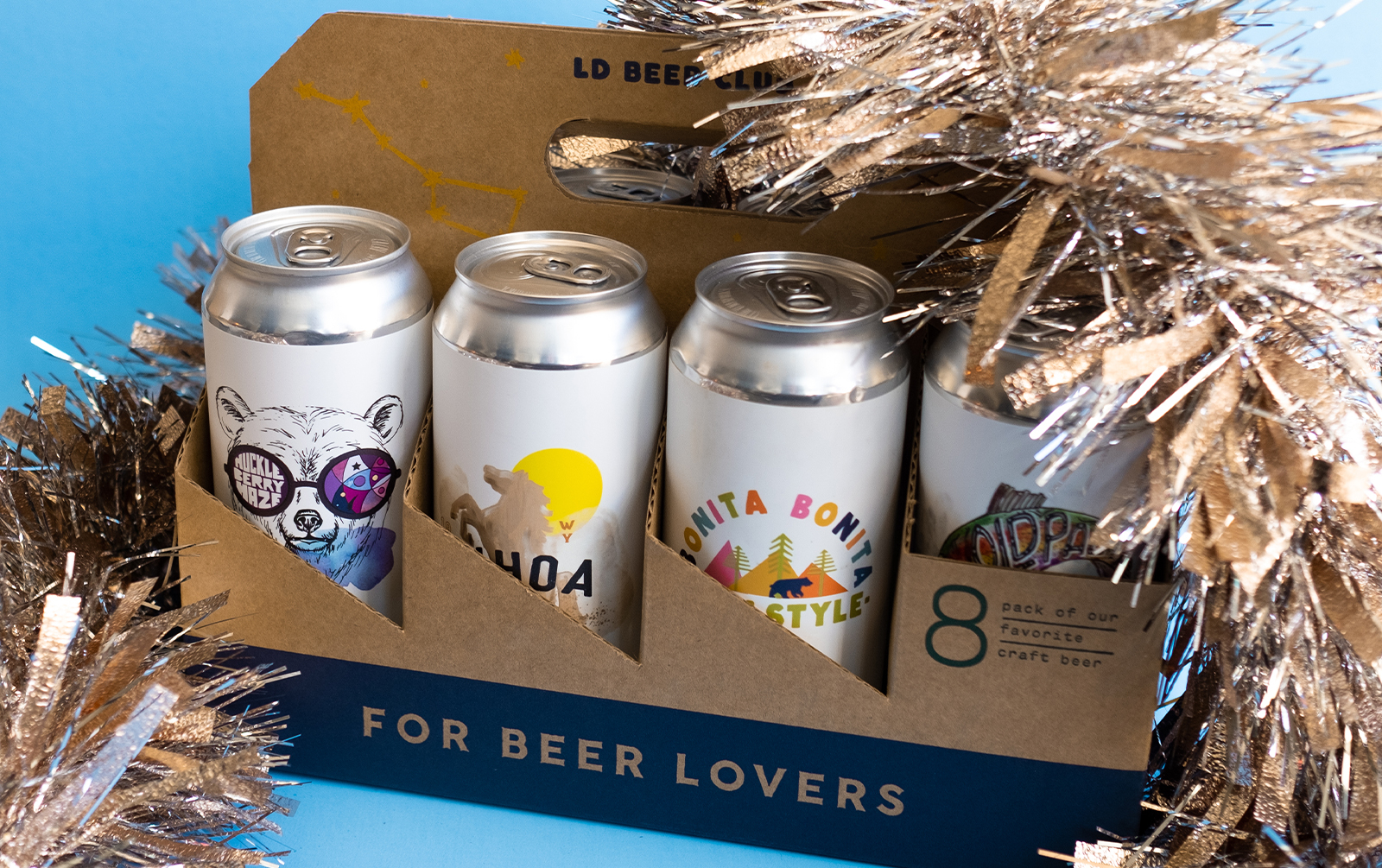 If the beer lover in your life hasn't heard of our beer club yet, it's time. Give the gift of Lazy Dog Beer Club, a quarterly membership subscription created by beer lovers, for beer lovers. Outside of being able to try a variety of craft beers from brewers around the country every quarter, members get sweet restaurant perks. There's much to enjoy, like draft beer upgrades and draft samplers in the restaurant, 10% off takeout orders, beer-to-go discounts, priority seating when there's a wait at the restaurant, merchandise and more.
If you're a fellow brew lover and want to gift yourself something special, we have a limited time offer you won't want to miss. Grab two house beer 4-packs for only $25 with your online Lazy Dog Restaurant order. No code needed. Just put it in your cart, hit checkout, gift one pack to a friend and one for yourself - you deserve it!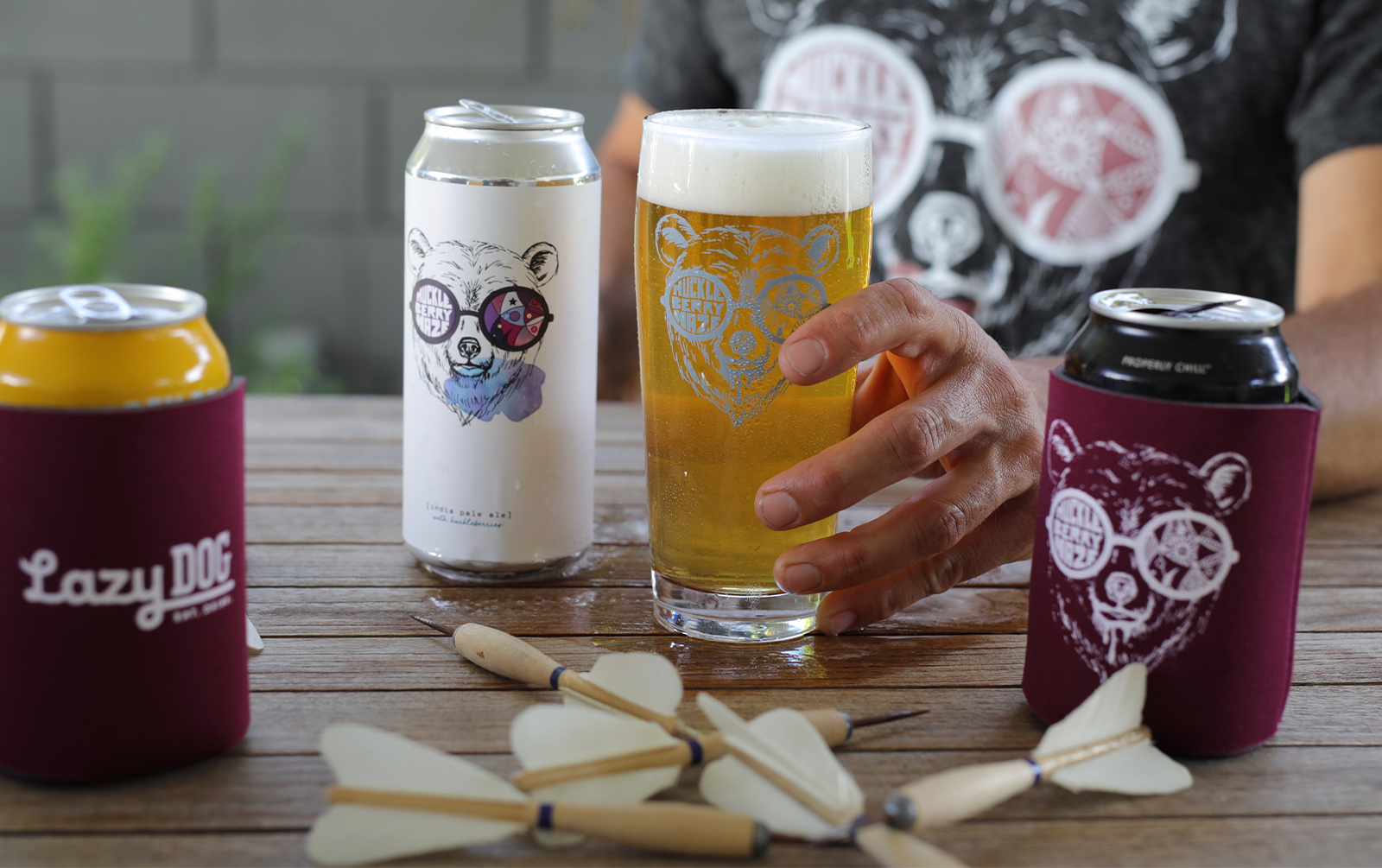 Gift the beer lovers in your life limited edition merch. Lazy Dog's Huckleberry Haze® IPA merch capsule features everything from super soft Huck Haze IPA shirts to pint glasses that are way cooler than your average beer mugs, can coolies and more. Be sure to also check out the newly released surf cap, super-luxe Old Pal® and Drink Outside tees, too. The shirts celebrate the great outdoors and beer. For the beer lover, these items are instant favorites.
Gift for the Stocking and Yourself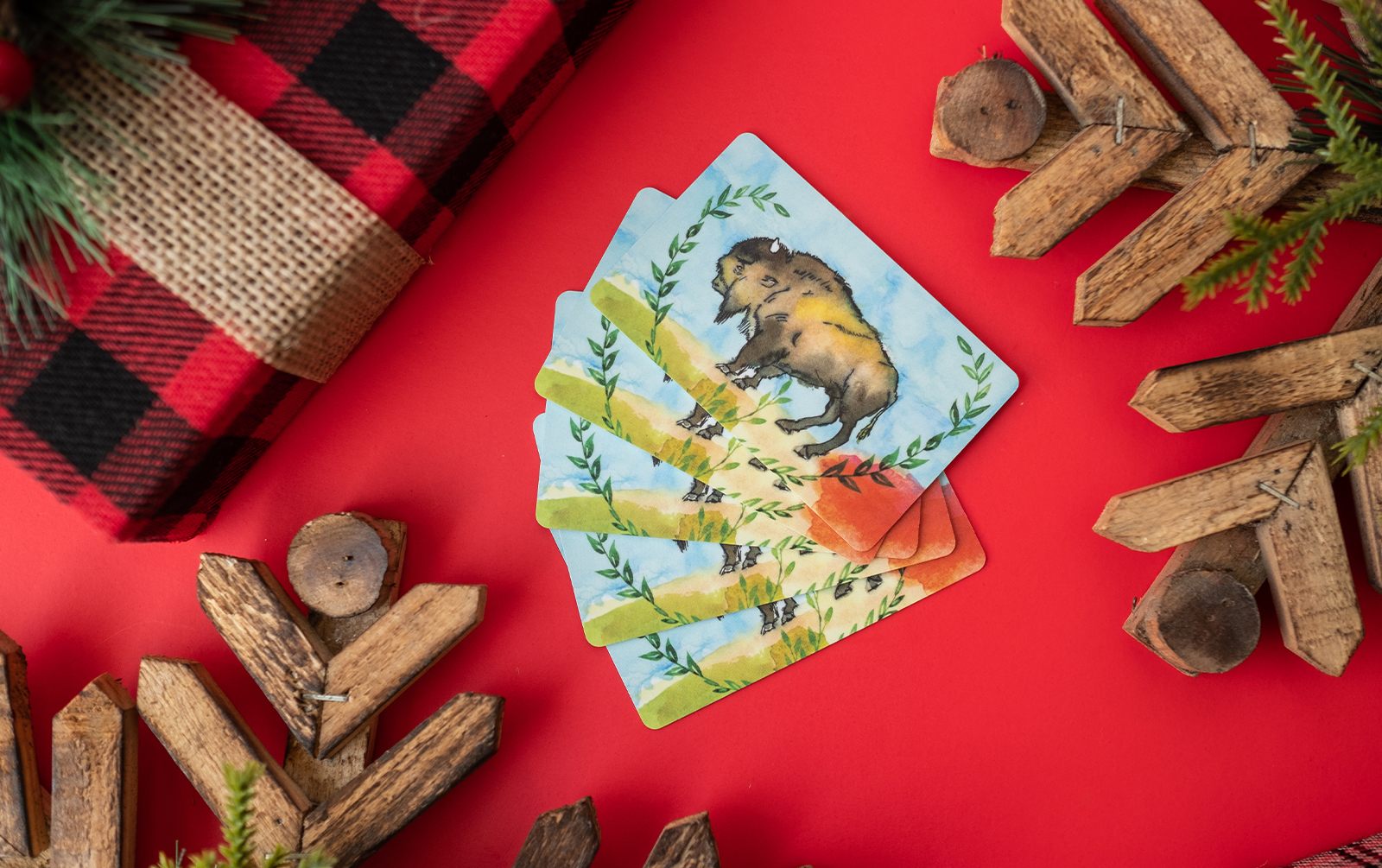 You can't go wrong with a Lazy Dog Restaurant gift card to keep spirits bright. Now there's even more reason to get one! Buy a $50 gift card from now until December 31 and receive a $10 promotional card that can be used from January 1 to March 31, 2023.
From our kitchen to your home — have a wonderful holiday season.
*Lazy Dog is proud to support Habitat for Humanity this holiday season with a commitment of $100,000 from November 9- December 31, 2022. The net proceeds (sales price less cost of goods) of $2.12 per kit will be donated.