Lazy Dog Season of Thanks
'Tis the Season of Thanks for our regulars (and new friends, too!). To show our appreciation, we're revealing special gifts + offers through the end of the year. Don't miss out -- sign up for our eClub today!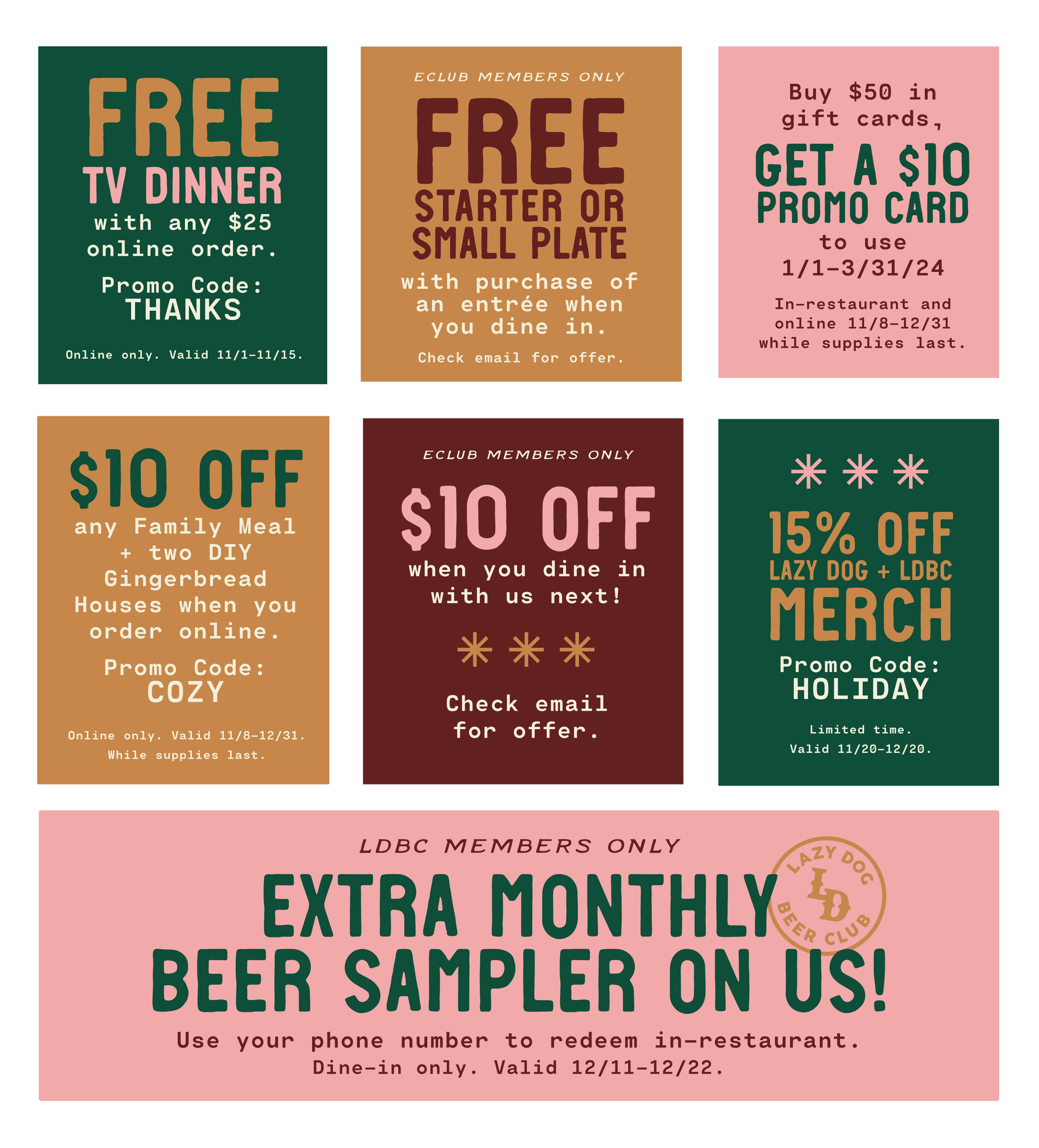 Disclaimers: Check out Facebook + Instagram for the latest updates and promotions. From our family to yours, Team Lazy Dog.
Lazy Dog Restaurants invites guests to purchase a gingerbread house decorating kit as a part of their Houses for the Holidays campaign from Nov. 8 through Dec. 31, 2023. Lazy Dog has committed a minimum contribution of $100,000 to Habitat by donating the net proceeds (sales price less cost of goods) of $2.45 per kit.
Holiday offers cannot be combined with any other offers or promotions. Must meet minimum purchase requirement. Delivery radius + availability varies by location. Dine-in offers valid in-restaurant only for eClub members. Must be signed up prior to 11/5 to be eligible. LDBC sampler offer valid in-restaurant only for LDBC members. Member must have been signed up prior to 12/11 to be eligible.
Must be 21+ to purchase alcohol. Drink responsibly.