It's almost here…the moment football fans have been waiting for: the big game. Are you ready?! Let's enjoy game time at home with fun games and, of course, some great food!
Bring on the Games!
Football Bingo: It isn't a party without some friendly competition, so we've created our own printable Game Day Bingo Cards, which cover everything from touchdowns to commercials and everything in between.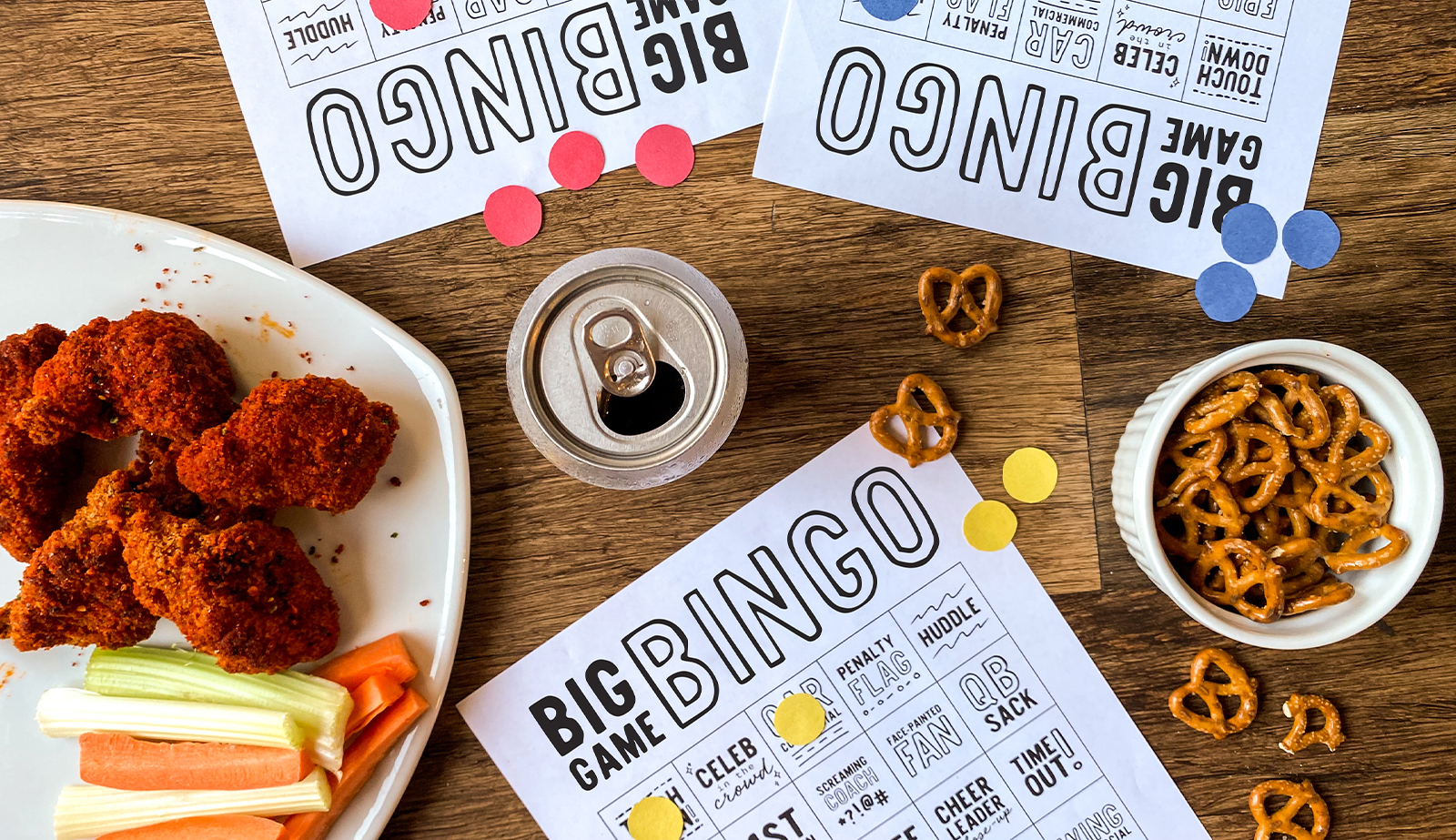 Download Color
Football Charades: You probably know charades, but this version gives it a football twist. Grab some paper, pens and a hat and start pulling out some fun phrases to act out. Here are a few words to get you started: coin toss, huddle, cheerleader, half-time show and touchdown.
Don't Say "Football" Game: The word "football" is off-limits for the entire party. Keep track of who says the word with pen and paper and maybe create your own "penalties" (someone's gotta sip their beer!). Reward the winners at the end of the party with small gift.
Half-Time Fuel
Of course, you'll need some fuel to help with all the fun to be had. Jolene's Wings & Beer has all the fixings to make sure you don't go hungry or thirsty on game day. It's all available for delivery, so you don't even need to break away from the game. Choose from flavorful bone-in or boneless chicken wings in chef-crafted flavors; four-packs of 16-ounce cans of Lazy Dog's craft beers; and shareable sides like coleslaw, celery + carrots plus fries, Cajun fries with chipotle ranch on the side, umami fries, sweet potato tots with jalapeño aioli, and onion rings with Lazy Dog's classic bark + bite sauce.
Feeding a larger crew? Our Friends + Family Meals are available for pickup or delivery and serve 4-5 people. Game day feast on anything from Kung Pao Chicken to Club Sandwiches and Caesar Salads. Starting at $5 a person, it's such a steal!