Make Our Tang Margarita at Home!
Who remembers Tang Orange Drink Mix? As a kid, it may have been a breakfast and after-school snack staple. There was nothing like stirring that orange-flavored sugar powder into our water and then chugging it. Those were the good ol' days.
While Tang has a nostalgia factor we can't forget, the drink also a pretty neat history. Did you know that it was used by early manned NASA space flights and was created by the same man who invented Cool Whip and Pop Rocks?
Indeed, this drink is very cool for many reasons, and now we're bringing this blast from the past into our restaurants for all the grown-ups out there.
We're proud to introduce our new Orange Tang Margarita!* It's quickly becoming one of our most popular cocktails and for a good reason. This drink is sheer deliciousness, perfectly balancing the tangy sweetness of Tang Orange, our agave sweet + sour, triple sec, and our favorite tequila, Lunazul.
So, whether you're looking for a taste of nostalgia, or are just simply craving a fun margarita, we've got you covered. Let's make a few rounds of this grown-up version of a retro treat together. Cheers!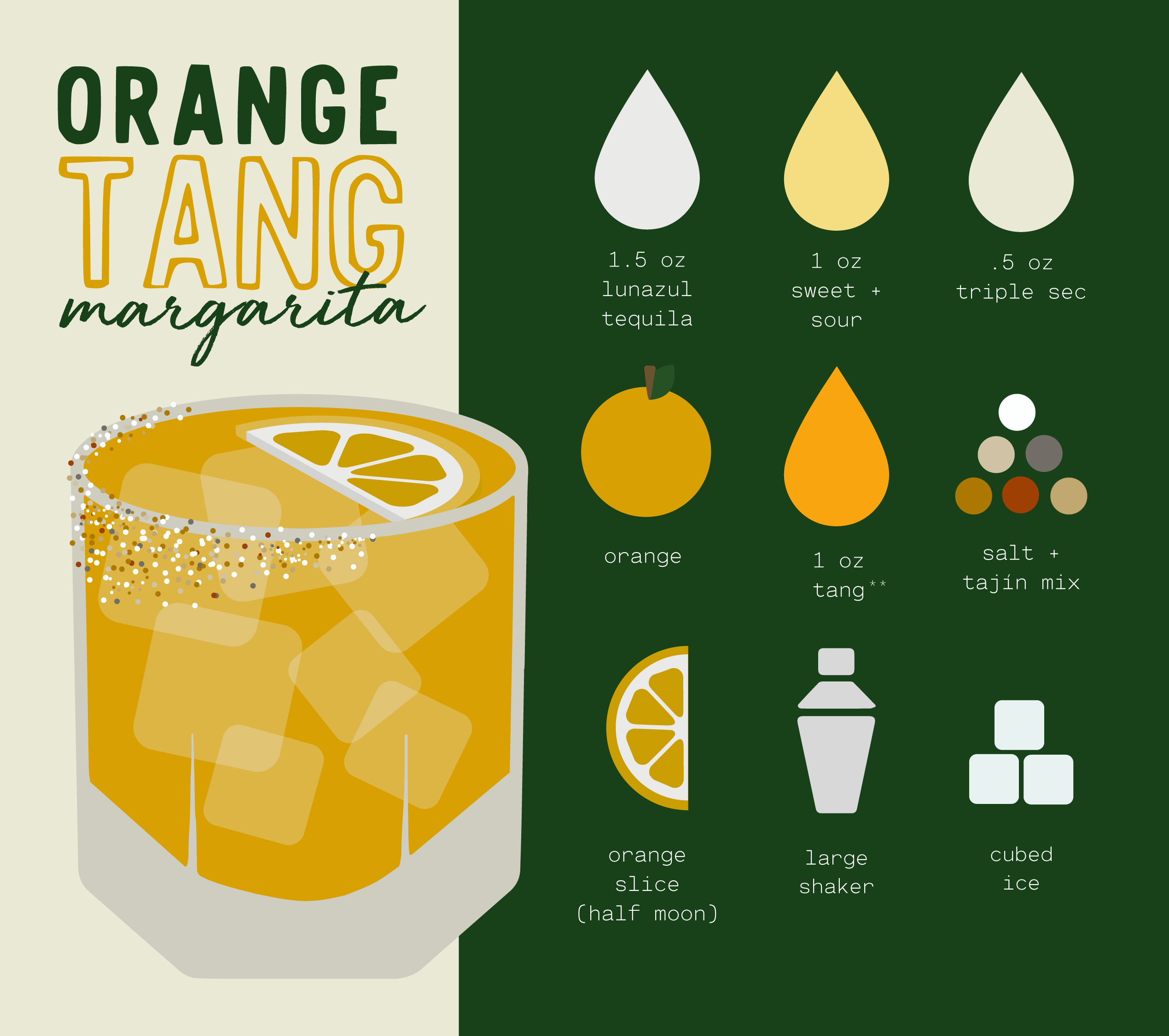 Tang Margarita
Makes One Serving
YOU WILL NEED
1 1 ½ ounces Lunazul Reposado Tequila
½ ounce triple sec
1 ounce of your fave sweet & sour
½ tablespoon Tang orange drink mix
½ tablespoon of water
One orange
Salt with tajin for an additional kick
Ice
2 rocks glass
Large shaker
Jigger
METHOD
First, prep one glass. Fill a saucer with a quarter of an inch of salt and tajín (optional). Next, cut off a quarter of the orange and add a shallow notch into the flesh of the fruit. Then draw the orange along the entire rim of your glass, squeezing gently until moisturized. Gently roll the glass onto the saucer until the entire outer edge is covered with salt. Shake off any loose grains into the sink.
Create your own Orange Tang by mixing 1/2 tablespoon of Tang Orange Drink Mix with 1/2 tablespoon of water in a separate glass and mix together.
Mix Lunazul Tequila, sweet + sour, Tang and triple sec into a large shaker and fill it with ice.
Shake, shake, shake your shaker.
Pour ingredients into glass, being careful not to wash away salt rim. Add more ice as needed.
Garnish with an orange slice.
Share your creations by tagging us on IG @lazydogrestaurants using the #ldtable hashtag.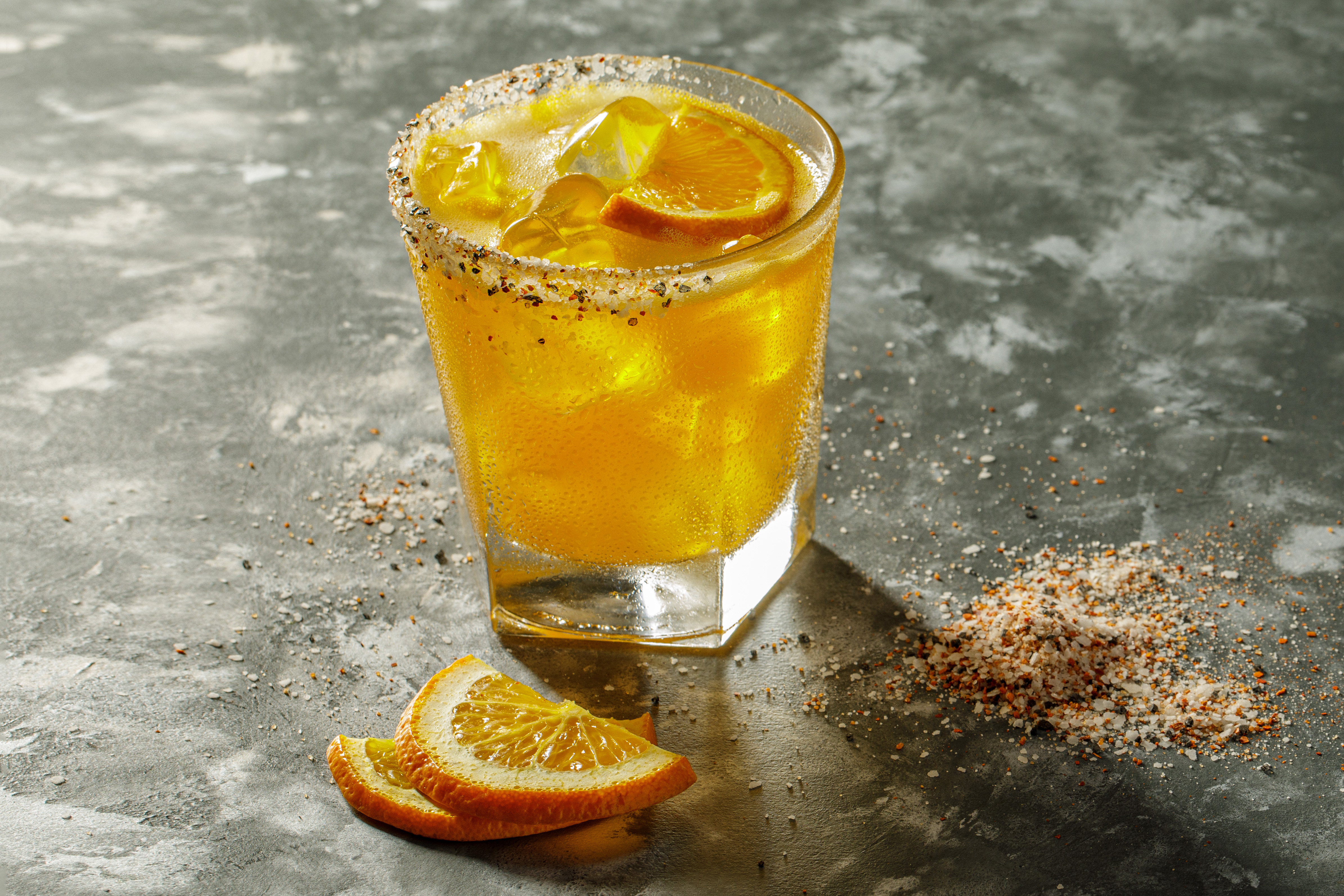 *Must be over 21 to drink alcohol
** Ingredient refers to liquid tang. Make one batch according to recipe on Tang Orange Drink Mix container. Use 1 ounce of mix per cocktail.