Recipe: Open Face Apple Pie
We've put together an Open Apple Face Pie recipe inspired by our Apple-Huckleberry Open Face Pie for all you fans out there. As you all probably know, there's nothing as comforting and inviting as the smell of a freshly baked apple pie wafting through your home.
Imagine a pie with a golden-brown, flaky crust piled high with perfectly caramelized apple slices, sprinkled with just the right amount of cinnamon and a hint of allspice. But here's the cool part: This apple pie breaks the rules by going open face. That means you skip the top crust and let those apples bask in all their glory, getting all caramelized and flavorful.
Break out those aprons and get ready to whip up a recipe inspired by one of our house faves at home! It's easy as pie …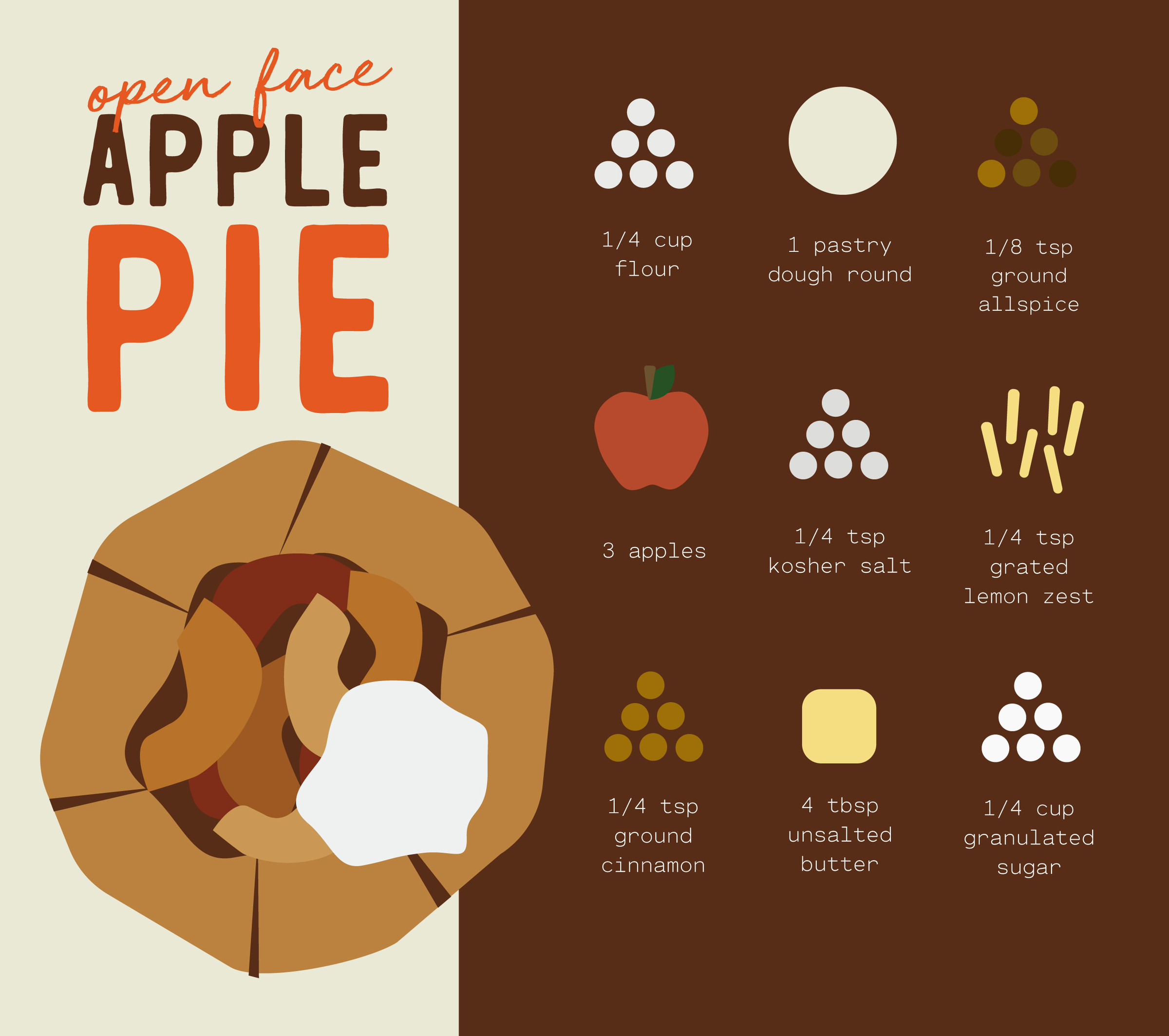 Process
Preheat the oven to 450 degrees Fahrenheit.
Place refrigerated pastry dough on a baking sheet.
For the filling, peel, core and cut the apples into eighths and toss with lemon zest.
Combine the flour, sugar, salt, cinnamon and allspice in a food processor, add the butter, pulse until crumbly.
Toss the apples in the flour muxture and then place the mixture on dough, leaving a 1.5" border.
Fold the edge of the dough over the apples, pleating it to make a circle.
Optional: Mix one egg and one tablespoon water and brush egg wash on folded edges, sprinkle with sugar.
Bake for 20-25 minutes, until the crust is golden and apples are tender.
Slice and serve with your favorite ice cream
Share your creations by tagging us on IG @lazydogrestaurants using the #ldtable hashtag. P.S. Our Apple-Huckleberry Open Face Pie is available at all Lazy Dog Restaurants.